April 30 2008 - A box of Chocolate from Ryan Justin
Today we (Me, Yap Peng Swee, Ryan Justin & Siang Ying) went to McD Ayer Keroh to get guidance from Ryan regarding our assignments and also to Chor Dee, but suddenly Ryan gave us a box of yummy choc =)
We ate the yummy chocs and also had our McD meals, after that i went to watch the football match outside, it's Manchester United vs Barcelona 2nd game in Champions Leage Semifinal.
Well obviously im a Manchester United fan since primary school, i did not hestitate and rush to watch the match while the others busy doing their assignments and chor dee.
At first we're thankful for Ryan's help and his treat. But after we watch the content and ingredient of those chocolates we noticed that it contained a lot of fats !!!... yes FATS which Ryan hates LOL
No wonder a super "tam jiak" Ryan also willing to give us his box of yummy choc to us !!! :P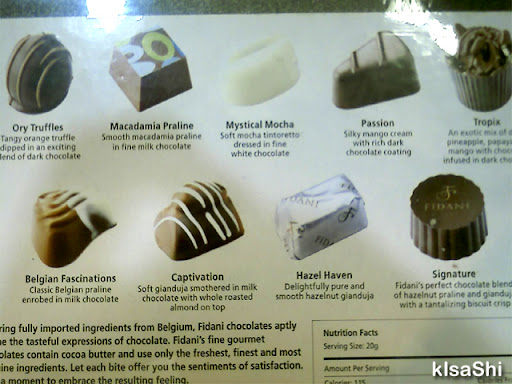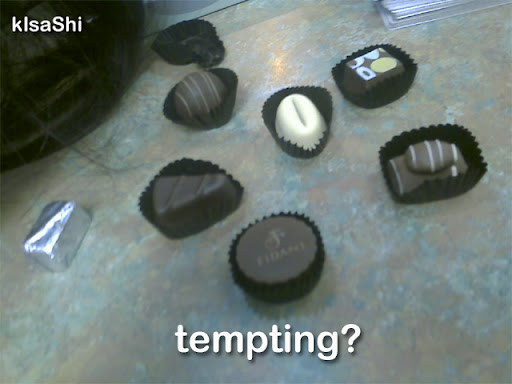 btw, additional extra info to everyone, Ryan took a breakfast coupon from Yap, went to McD counter and bought a breakfast set and free 1 McEgg burger. But in the end he just take the burger and everything give it to Yap. For wat he go buy a breakfast set when he only wants the burger... gg -_-"
Labels: relax